(Updated December 23, 2014, 9:05 PST)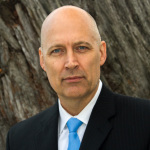 Dear Reader,
I'm writing to share with you that my website dedicated to the Girly Chew Hossencofft case–started in 1999–is now undergoing an exciting transformation.
Before I begin addressing those changes, I'd like to mention that I'm currently in the process of adding the media files (photos, graphics, videos) to this new version of the site.
So, please don't be thrown-off when you see that some files aren't loading. They simply aren't on the site yet. Your device is most likely working fine.
Please excuse my use of short, temporary notes to myself about media files yet to be added (usually a mention about a ".jpg" file).
That said, ALL of the headlines and related text from the previous site's stories now appear here.
So, what's new and improved?
For starters, the domain is new.
This new domain, septembersacrifice.com, is less confusing than the old URL. And it simply uses the name of the book I've written about this case.
My aim has also been to make this improved website load very quickly for you; that includes the pages featuring videos, audio and photo galleries.
Over the years, I've taken hundreds of photos featuring people and places related to the Hossencofft investigation.
In this new version of the website, many of my photos will appear larger and will look better than ever before.
Many of my pictures have been featured on television programs over the years.
If you'd like to see an example of the improved pictures featured on this site, check-out this page that I'm working on right now.
This website is highly-organized for search. Not only are the stories here now categorized and tagged, but all of the photos will be rich in metadata, as well.
In time, previously unplublished photos and other media will be added to this website.
I first attempted to rebuild the old site in WordPress a few years ago. However, I failed to back-up all of my work. The hosting company I was using at that time got hacked and lost everything, then went out of business.
In the fall of 2014, while proofreading my book's manuscript for its digital release, I felt inspired to, once again, move this site into WordPress.
Rest assured, I back-up everything regularly now. Lesson learned.
Some might ask, Why do this now? Why spend all of that time and energy re-building a website that's now more than 15-years-old?
The short answer is that the remains of Girly Chew Hossencofft are still out there somewhere.
And if–as some fear–something such as acid was used to "dissolve the body," then that information has yet to find the light of day.
Really, it's about the pursuit of the truth.
No matter what each of us might conclude about a person's guilt or innocence related to this case, it seems to me that we'd likely all agree that the whole truth has remained elusive for one-and-a-half decades now.
It's my hope that visitors to this website will explore the stories written here, and return to see the updates that are yet to come.
It is still very much my hope that the whole truth will emerge one day.
If you have information about this case that might not be known to investigators, I urge you to contact the Albuquerque Police Department; no matter how insignificant that information might seem.
Someone knows something…
Sincerely,
Mark A. Horner
November 29, 2014