Sunday June 18, 2000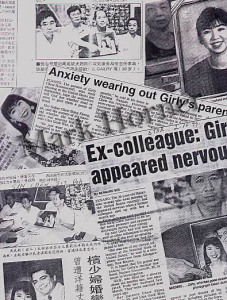 Newly-added content below
As part of this website's November 2014 transition to an updated layout with rich search, fresh content is also being added. Such is the case in this post.
The January 16, 2000 newspaper clipping now appears here for the first time.
To help avoid any possible confusion, it's worth noting that there are two factual errors in The Sun's (Malaysia) article below.
The article states that Girly worked at the "National Bank of the United States."
At the time of her disappearance, Girly worked at the Bank of America.
The article also states that Diazien Hossencofft is "a former chemist with Nasa…"
Although he claimed to have worked for NASA, Hossencofft never did so.