He also expresses concern regarding NM law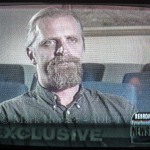 (Albuquerque) Jim Brown says the jury in the Linda Henning murder trial carefully followed the letter-of-the-law when measuring her guilt or innocence. He should know. Brown was the jury's foreman.
The jury convicted Henning of felony murder and several other crimes. But one senses Brown has mixed feelings about the murder verdict.
"I was bothered by some of the elements of New Mexico law," explains Brown. "Specifically, we were able to convict Henning based on aiding and abetting."
Aiding and abetting is the act of encouraging, supporting or helping. "And according to New Mexico law–and I'm not familiar with other states–the instructions we were given by the judge here, required us to convict (Henning) if she encouraged or helped…encouraged pretty much did it," revealed Brown.
What's "legal" may not always seem "fair."
Brown expressed his concern with the law Wednesday. "The language seems too broad to me," he said. "It actually seems like it might be too easy to convict somebody of a very serious crime. When, actually, they are guilty of something and certainly guilty of a crime (but) perhaps not something as heinous as first degree murder. Because the law is so broad, it allows and requires the jury to find the defendant guilty of first degree murder."
Jim Brown soundbite from KOB-TV's 10pm newscast, October 30, 2002
The specific jury instruction regarding aiding and abetting was pivotal in the jury's decision to convict Henning of murder, Brown said. "That instruction allowed–and I interpreted required–us to convict her. And that's why our verdict Friday looked so different from our (sentencing) verdict on Tuesday."
On Tuesday, the jury deliberated for only about 30-minutes before returning with a unanimous verdict not to sentence Henning to death.
"For the guilt/innocence phase, we were allowed–actually we were required–to consider aiding and abetting. For the sentencing phase (or) for the aggravating circumstance phase, aiding and abetting was not a factor. We would have had to find that she was actually guilty of the crime of kidnapping during which Girly was killed. And I didn't see that. I didn't see evidence to support that Linda Henning had performed the act of kidnapping."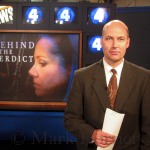 And that's exactly the conclusion Henning's attorney says he was banking on. Shortly after the jury returned its sentencing verdict, Mitchell told the Albuquerque Tribune, "Once I read the jury instructions today, I knew we had a good chance to show that no one knows beyond a reasonable doubt whether Girly Hossencofft was murdered during the commission of a kidnapping perpetrated by Linda." Mitchell says that is why he decided not to call on any witnesses during the trial's death penalty phase.
So, given his concerns with New Mexico law, is Brown uncomfortable with the murder verdict?
"No. I feel like we did our duty and we followed the law. I spent 22-years of my life in the military. I learned to follow rules whether I agree with them or not."