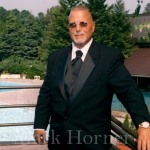 The following letter is written by Stephen Zachary, a longtime friend of Linda Henning. Zachary says he reached-out to protect Henning from Hossencofft. It is my understanding that his overtures displeased Henning and she became so angry with him, she eventually disassociated herself from him.
Zachary writes the letter to Judge W. John Brennan, who is presiding over Henning's trial. Although, it was never read in court. Henning attorney Gary Mitchell did not call any witnesses or produce any exhibits–including letters–during the sentencing phase of Henning's trial.
Zachary has requested that I post his letter to the judge on this website. I have decided to oblige.
***
Date: October 28, 2002

To: The Honorable Justice W. John Brennan
From: Stephen Zachary
Re: Death Penalty Phase Hearing
Linda Henning
Plea for Clemency

Dear Your Honor:

I humbly request, by whomever you deem appropriate, to please have the following letter read and/or distributed to the Court. Due to combined medical issues I endure; inoperable brain tumor of the central nervous system, cardiac (corpulmonale) right ventricle failure, and multiple sclerosis, a flight to Albuquerque is ill advised by Dr.s.

However, what I would say in person, is what I'm writing today.

I have known Linda Henning for seventeen years. In Los Angeles, we enjoyed a relationship, lived together, it ended, yet thereafter remained the best of friends. Due to severe health problems, I moved to New York in Sept. 1991; to seek comprehensive medical care, and to be near family.

During the course of our relationship, I have known Linda to be extremely caring, compassionate, honorable and proud. Her love of children and animals was prominent, as well as her strict regimen to health, fitness, organic food and vitamins. There must be two dozen health books she has sent me; her goal was always to return me to being disease free and in great shape. She never drank alcohol, took drugs, or smoked tobacco or any other inhalant. Her daily regimen included the gym, aerobic dancing, and running on the beach in front of my home in Marina del Rey. The refrigerator reflected our contrast in character; her organic foods, vitamins, wheat germ, kelp, lecithin, fruits…and my cake, donuts, ice cream and candy.

Linda's intelligence and business acumen equaled her beauty. The sheer capacity for creativity (apparel & jewelry design), as well as conducting and executive recruiting business were refreshing to see.

We had our problems, our differences of opinion, our time outs in the relationship. Most of the issues were my fault, I was not prototype marriage material ~ always flying somewhere on business or to sporting events, business dinners, cigar clubs, comedy clubs and not giving quality time. Whatever differences we had, a special bond always existed, and our friendship always prevailed, transcending other relationships with others.

A classic example of this, occurred at the time of my 40th birthday. Linda and I had parted company two months prior, and relationships with others had begun. On March 20 (my birthday), I walked into a total surprise party of almost 100 people. She had orchestrated this with friends from all over the country ~ it was a beautiful moment.

On another occasion, a friend of mine was unable to adequately care for his 6 year old daughter. Marital problems and legal issues were consuming his existence. Linda & I stepped in, and for several months we were day to day taking care of this beautiful little girl. Aside from getting her to school, and caring for her, the love and attention filled a terrible gap of her parent's absence. Plays, shows, movies, concerts, museums, dance lessons, the purchase of a puppy were all aspects that Linda lovingly handled. All of the children's games, quality moments together doing "girl things", all served to maintain the equilibrium for this child. It was a very meaningful time in our lives, I saw her qualities as a mommy, too.

When multiple sclerosis struck my life, Aug. 1989, it was devastating ~ Linda was there for me at every aspect imaginable. As things got worse, and my decision was to return to New York, I wanted her to have the chance to move forward and have an opportunity in life with someone who was healthy. Business and financial problems were prevalent, but Linda waded through everything with me–even when my fortunes evaporated to total negatives. A friend walks in, when others walk out–she never flinched, she stood her ground, back to back with me.

I had hospital stays, rehab therapy and my health was worsening. I left for NY permanently in Sept. 1991; the health books, letters, calls and visits from Linda a few times a year continued. She helped in my care during periods of bleak medical prognosis. The one constant in our lives, was each other – it was a love and respect we both cherished. Anytime Linda had a question, business decision, letter, business plan to compose —I welcomed the call to help. Even issues regarding relationships with others, were always reviewed openly between us. Our love was unconditional. I wanted the best for her.

It was always my goal to have a miracle happen, have my health recover, and have the joy of Linda returning to my life. True love needs: loyalty, like, laughter, and lust. We had all these qualities, tested over time. Of all the women I've ever dated, this was the "gem amidst fields of coal", the girl who "rang my bell", that captivated my thoughts, my heart, my soul.

With this in mind, you can imagine how excited she was calling me in early Aug. 1999, about this "genius Dr. Hossencofft" whom she had met, who could cure my brain tumor and MS. She begged me to come to Albuquerque to be under his care. Having made a circuit of Dr.s and hospitals, I asked her about any articles he might have written for the New England Journal of Medicine, lectures, books, etc.—she faxed me his CV.

Aside from seeing the multitude of spelling errors, I found its veracity totally suspect. I contacted a private investigator, had the resume reviewed, it came back totally erroneous. Linda was notified by me of these results by Aug. 10, 1999. Her behavior, both verbal and written, took a dramatic turn. Rapid speech, cursing, screaming about the world ending, reptilian robots, liquefied bodies in cryogenic containers, Gov't plots…all came by fax and phone call to me in daily succession. Hossencofft already was injecting Linda with his so-called "youth injection serum", along with a "special colon cleanser". She wanted me to fly there to start these treatments as well, to "detoxify my system". Needless to say, things went downhill from early Aug. through Sept. 1999. It was not the Linda I knew and loved, it was not the sweet caring, intelligent, dynamic, proud woman – in my opinion, it was someone overcome by being drugged, hypnotized, brainwashed and/or mind control.

In letters to your Honor, the four prior judges, the five different lawyers, I have consistently conveyed my thoughts about what I believed had happened to Linda. Unfortunately, my theories, along with expert testimony, books, tapes, law enforcement professional, professional private investigators offered to Gary Mitchell and Monica Baca were never adapted, nor even given the courtesy of returning phone calls to Dr.s, Lawyers, family and friends. Their strategy was to solely employ Hossencofft's testimony as the basis for Linda's defense. A despicable, sinister, diabolical, pathological liar creates a difficult environment for the jury to extract any substance of truth from.

Ladies and gentleman of the jury, I have dedicated what's left of my life towards helping Linda receive an appropriate, comprehensive professional defense, not the debacle of 2 defense witnesses versus 52 prosecutorial; especially with Hossencofft being the main stay. If he mentioned orange juice was orange, it would be open for review.

To have introduced the "paranoid schizophrenic" remark in Mitchell's summation, without medical foundation, without constructing a psychiatric defense throughout the trial — only served to confuse and complicate decisions for this jury ~ as well as undercut belief in Linda's credibility.

It is tragic and unfortunate that Girly Hossencofft is presumed dead, and that the one absolute confession that exists is from Hossencofft. His arrogance, insolence, and ignorance make him distasteful to listen to, and an outrage to endure. To further distillate the truth from his babble, and not have supporting credible people testifying about the "other Linda" before Hossencofft, was a terrible mistake of legal tactics and strategy. The District Attorney experienced this first hand in the Bill Miller Grand Jury — Hossencofft's unbelievable testimony effected the removal of "conspiracy to commit murder", "conspiracy to kidnap"; subsequently lowering Miller's charges to "evidence tampering".

In conclusion, your Honor, Ladies and Gentleman of the Jury ~ I implore you to allow the time for review, analysis and the chance to uncover issues which didn't surface at this trial; issues which very possibly might have brought you to another conclusion.

I respectfully ask for your understanding and consideration to please let Linda Henning live. She tragically stepped into a minefield the day she me Hossencofft, within 5 weeks normalcy turned to lunacy – but given the chance to bring in the professionals I've had waiting —I will demonstrate to you that Linda never lost her decency!! I hope you will allow her this opportunity; Hossencofft has declared his guilt for the death of one woman, please don't let it be two.

Respectfully,

Stephen Zachary